Skip to Content
Pompano Beach, FL Relies on Paul Bange Roofing
Over 30 years ago, Paul Bange started his roofing company with the belief that every building deserved the best roof possible. Thanks to his dedication to the craft and his trusted professional staff, he is still providing all of those original services and more. Paul Bange Roofing stays up-to-date on all techniques and materials to ensure you get the best roof possible over your head. We aim to protect not only your building but those you love and work with underneath. Give us a call today to receive a free consultation. Our team thoroughly inspects your roof to discover any necessary roof services required.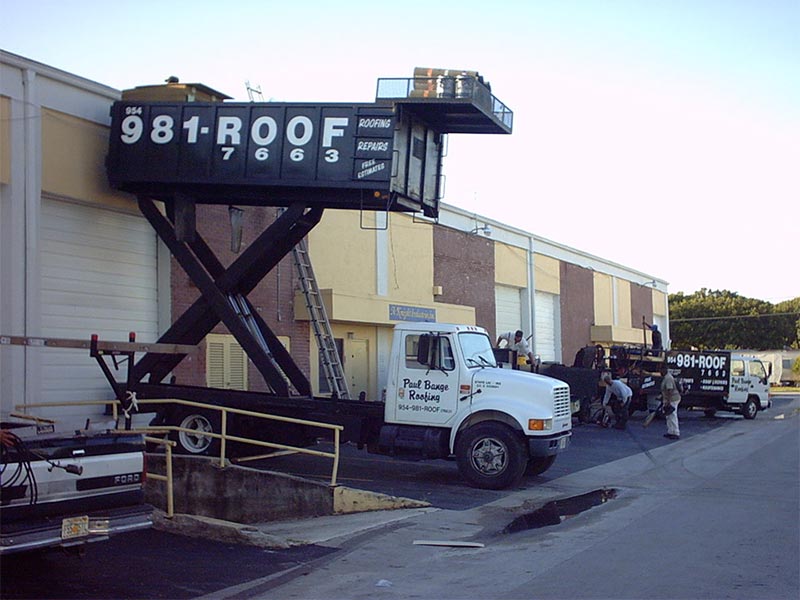 Equipped to Save You Money on Roofing Services
Because we are so dedicated to our craft, we decided a long time ago to purchase our own tools and equipment. Having access to these anytime helps save us time on your project and saves you money in the long run. We won't have to worry about renting them or their availability in times of need. Since we own them, all of our staff is trained on them so by the time they show up they are ready to get to work as soon as they show up to the site. We offer residents and businesses in Pompano Beach:
Roof Analysis
Roofing Restoration
Corrective Maintenance
Service and Installation Guarantees
Paul Bange Roofing is aware of how the weather can affect the roof of your home or office in Pompano Beach, FL. Because of this, we provide outstanding roofing services for our neighbors and fellow business owners, each backed by a guarantee. Our 100% customer satisfaction guarantee protects all roofing repairs and maintenance services, and the lifetime guarantee safeguards all new roof installations. If you ever have issues with the roofing services or installations, we're here to help.
Request Your Estimate Today