Skip to Content
Roof Repair Services in Fort Lauderdale, FL
A roof leak is more than just a nuisance — a roof leak means that water is invading your home or business. Long before you notice that telltale spot on the wall or ceiling, water can cause rotting, mold, and permanent damage to your building.
Left unattended, the roof leak will soon spread, possibly causing portions of your interior ceiling to collapse. This, in turn, can result in damaging your homes interior, or in case of a commercial roof, it can cause employee injuries, interrupt workflow, and damage any equipment or inventory you may deem valuable.
Our roofers at Paul Bange Roofing will find your roof damage and stop it from spreading. As the finishing touch on your quality roof repair job, we will ensure that the replacement roofing materials match your existing roof, leaving your repair undetectable. When it comes to roof repair, count on Fort Lauderdale's premier roof contractor that has over 30 years of experience in the industry to fix roof damage.
Roof Leak Repair
One of the most common types of roofing repair is a roof leak repair. Leaks may occur in your roof when a nail has penetrated the roof or the flashing has deteriorated. Instead of replacing the entire roof, we can perform an expert roofing repair so you can save a significant amount of money and prolong the life of your current roof.
Loose Shingle Repair
Due to natural weathering, the shingles on your roof may come loose over time. Before they fall off, get your roof looking brand new again by having Paul Bange Roofing's roofers reattach and seal your shingles so there's less chance of them coming off again.
Missing Shingle Replacement
When there are strong winds in your area, shingles may come loose and get blown away. When that happens, all you need to do is give us a call to replace just the shingles that you have lost to the wind.
Shrinkage Repair
Under your roof is a membrane, which can start to shrink over time. When this happens, it can pull away from the flashing, which in turn can cause leaks to occur. If you suspect this may have happened to your roof, have our skilled roofers come and inspect to see if your membrane's shrunk. If it has, our roofing company can correct the problem right then and there with one roofing service, so there's no need for you to reschedule a visit from us.
In this day and age, it's good to know who you can trust and who to watch out for. With Paul Bange Roofing, you can choose your roofing contractor with confidence, as we're a roofing company that's built a sterling reputation over 30 years of business. With our competitive prices and superb customer service, you'll never go wrong when you choose Paul Bange Roofing as your Fort Lauderdale roofing contractor.
Corrective Roofing Maintenance in Fort Lauderdale, FL
When you have minor damage to your roof, ask about how Paul Bange Roofing's corrective roof maintenance services can help. We'll fix your problem immediately before it becomes a big headache and help prevent any additional future damage. Preventative maintenance is the best way to keep costs down while keeping your roof working properly, this is best for the long-term. With over 30 years of experience as roofing professionals in Fort Lauderdale, we are the roofing company that you should get in touch with when you want to make sure your roof stays around for years to come. We will perform thorough roof analysis and suggest efficient ways to extend the life on your roof. As a trustworthy and honest roof contractor, we will only suggest services that we think are necessary.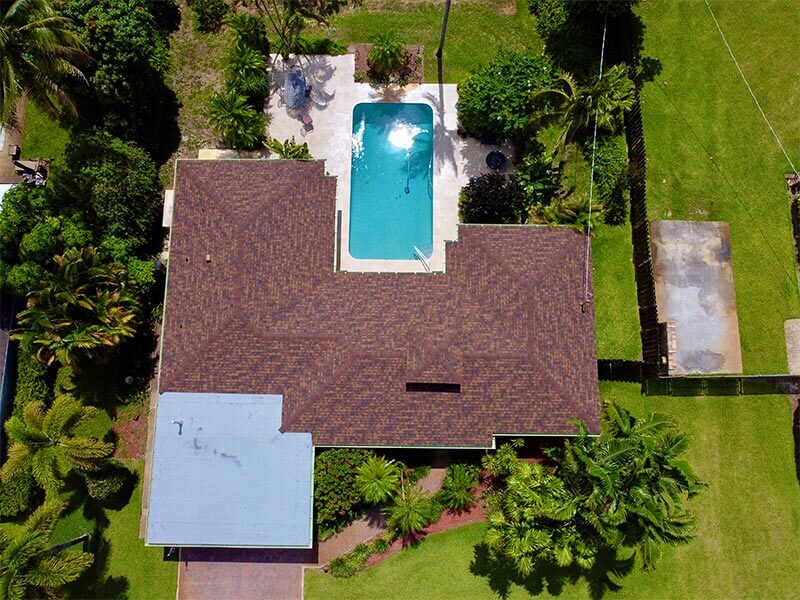 Roof Rejuvenation
Our roof rejuvenation services will refresh your roof and help ensure additional years on its life. Services like demolding, demossing, crack repair, and re-coating will help reduce ongoing roof expenses as well as restore your roof's integrity. Maintaining a roof will help with insulation efficiency, making sure that temperatures stay more moderate. By taking this step in roof maintenance, you can actually save a significant amount of money on your utility bills since your home will be more properly insulated. You'll find that you won't have to turn on the heating or air conditioning as much once you have your roof rejuvenated by Paul Bange Roofing.
Roofing Tip
Energy Efficient Metal Roofing
With Paul Bange Roofing, now you can afford a quality metal roof with a transferable lifetime warranty. Most roofing companies add huge mark ups that put a metal roof out of reach of most homeowners. However, our roofing company never does such a thing. With us, you've found a roof contractor that puts you first and makes it easy to get a beautiful metal roof. Our goal is to provide beautiful and affordable roofing services to the local area.
Although metal roofing isn't commonly seen in neighborhoods yet, you can benefit from having metal roofing installed on your home or business. With so many benefits that come with metal roofing, it's worth the money invested into installing a new type of roof for your property. Take a chance and trust in Fort Lauderdale's roofing professionals — get a superior type of roofing for your property today. Contact us for all your roof maintenance problems.
Environmentally Friendly
Metal roofing is completely recyclable. You'll enjoy the beauty of traditional roofing products while preserving our natural resources. Benefits you can get from a metal roof include:
Energy efficient roofing systems that save money every month on heating or cooling bills.
A zero maintenance roof. Put an end to dangerous and time consuming chores.
Put an end to the expense and damage caused by roof leaks.
A transferable, 20 year to lifetime warranty.
A roof that will last forever. You'll never invest in another roof.
Add value and years to your home or business.
Testimonials
Do yourself a favor by calling Paul Bange Roofing NOW.Being a homeowner can be a headache with the never ending repairs/ replacements/ etc. Paul Bange Roofing has the best customer services in many/ all aspects: Quick appointments, attention to detail, honest work, and looks out for your best interest. Thank you Matt Alex (roofing specialist) for your great customer service, attention to detail, and caring/ honest work! Anytime I/ my family / my friends need roof advice/ work I will be sure to call.
Very professional and on time. Had a roof leak and they explained what needed to be done for the repair. Very reasonably priced. They fixed it the same day. The employees were very friendly and professional. They took away all the debris. Great experience when you need something done fast and done right. Thanks Paul!
We have been dealing with roof issues since Hurricane Irma in 2017. We had another company come out to make repairs but they didn't last. Paul Bange Roofing was recommended to us to come and fix the other company's poor job. I was impressed from the minute I called them. Tim Powers was professional and explained everything to me. He promised they would take care of our roof issues as they did. Excellent work. Excellent customer service.
There is no better experience than entrusting someone that is knowledgeable and enthusiastic about their services. Jimmy S was articulate and answered all of my questions. Being a woman that isn't knowledgeable about repairs I appreciate Jimmy for is display of integrity. I recommend you reach out to Paul Banged Roofing for your roofing needs.
I had a slight leek in my roof and called Paul Bange Roofing. I was referred to them by a family friend. I set up an appointment with Fred. He was very warm, caring about all of my concerns and needs for my house. He explained everything to me in detail and I signed with Paul Bange for my repair. Thank you Fred and Paul Bange, you have my business in the future. Great overall experience.
Request Your Estimate Today