Skip to Content
Commercial Preventative Maintenance
Preventative Roofing Maintenance in Fort Lauderdale, FL
Did you know that 99% of all roof leaks occur at transitions or penetration points? These are places where the roof meets a wall or an adjacent roof, and where equipment such as air conditioning units, vents, railings, drains, and even satellite stands are secured.
All of these together make potential trouble spots all over your roof. We at Paul Bange Roofing of Lauderdale have preventive maintenance roof programs that strengthen those weak areas. As a result, we can help your roof meet and even exceed its designed life.
Here Are Just a Few of the Benefits of Our Roofing Service:
Preventative maintenance can be done at a fraction of the cost of re-roofing.
I.R.S. rules state that maintenance expenses are considered operating expenses and are therefore deductible in the year they occur. This can create a significant tax savings over the standard multi-year amortization schedule for repairs. Consult your tax professional for details.
The challenges posed by hurricanes in Florida have taught many business owners that a premature re-roof can be costly and easily avoided.
In a condominium, special assessments for a new roof can be a hardship for residents. Preventative maintenance can eliminate this challenge and keep you within a normal roofing budget.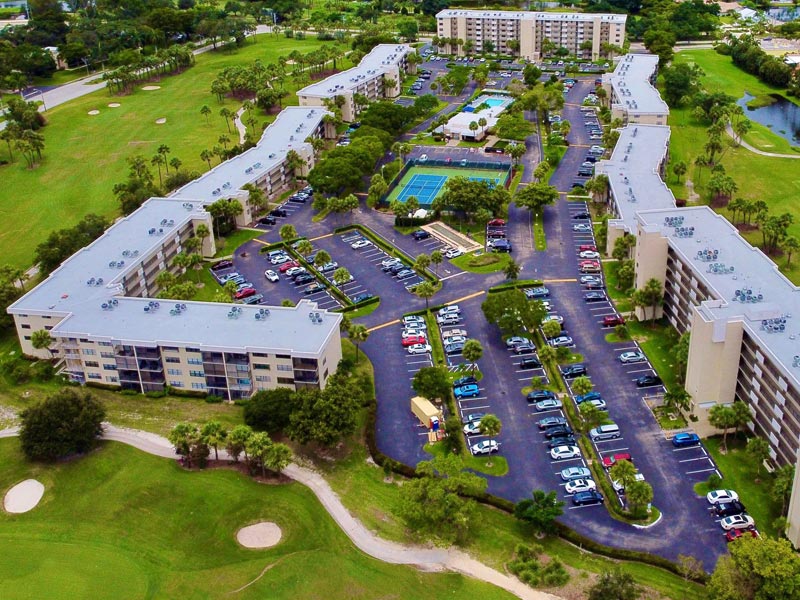 Average Life of Roof Replacement vs. Restoration
When properly maintained, restoration systems can be reinstalled directly over the previous system multiple times and offer extended warranties. Compared to the average life of your current existing roof, a restoration and even a second restoration can extend the life of your roof over two times what it would've been without restorations. Although you may feel like it costs you more money when you're in the process of the restorations, you're saving money in the long-run. Paul Bange Roofing is the roofing contractor you want to use when you want professional restorations done on your property's roof.
Note: Average life expectancy of existing roof systems taken from 1996 Survey by: Simpson, Gumpertz Herger. Restoration based on actual field data.
Roofing Professionals
Paul Bange Roofing has been in the industry for over 30 years and we have maintained a stellar reputation throughout these three decades by always providing roofing services with integrity and honesty. As a full-service roofing company, we can handle any type of job, big or small, residential or commercial. With over three decades of experience handling roofing problems of all sorts, we are the roofing professionals who can perform preventative maintenance on your roof flawlessly.
Our Other Roofing Services
Paul Bange Roofing can do a number of roofing services for your property. We do commercial roofing, corrective maintenance, re-roofing, roof analysis, sky lights, roofing systems, and roof repairs. Our skilled team is dedicated to providing you, your loved ones, and your customers with a sturdy roof that will last you for years and years. If you're ready to have preventative maintenance or other roofing services performed, give Paul Bange Roofing a call today.
Testimonials
Paul Bange Roofing is by far the best roofing company in Florida. I have been using them for over 15 years and they are reliable, dependable, fair price, do the work per invoice and do not cut corners. I highly recommend them. I have worked with several individuals and Jim out does himself. He is great to work with. He really listens to customer's concerns and gives an honest opinion.
Has anyone bought there Corrective/Preventative Maintenance Services? You should... John Kenney offer this program to us when he fix our roof. I am so blessed he did. Anything that has do with the roof they maintain it and if something is about to happen John Kenney gives his valuation. Best services every Thank you John Kenney for referring this program to us more people should invest there money in this program.
Paul Bange Roofing responds quickly and has a courteous and knowledgeable team. The work provided for my roof was excellent. I highly recommend Paul Bange Roofing for any roof work big or small.
I have never had such exceptional work done on my home. The roof is perfect, and there was nothing out of place or laying around the yard when they finished. A #1 rating in my book! Thanks Paul Bange Roofing!
Awesome Service! Completed As Promised. Very Professional!! Matt is a man of his word, Helped me with everything from start to finish! Everyone at Paul Bange Roofing were professional and friendly! "Highly Recommend" & would and have used them again! Thank you!
Request Your Estimate Today