Skip to Content
What Is The Difference Between A Shingle Roof And A Tile Roof?
What Is The Difference Between A Shingle Roof And A Tile Roof?
Your roof protects you and your family, as well as all of your belongings, so it's crucial that you pay attention to any issues concerning your roof.  If your roof needs repairs, your best bet is to have your roof inspected and compare the costs of different types of repairs. If it's time for a total roof replacement, you'll need to select the type of roof that you want.
There are several main types of roofing materials including asphalt shingles, architectural shingles, metal shingles, roll roofing, and clay or concrete tiles just to name a few. Of these, shingles and tiles seem to be the most popular currently. If you're on the fence about which of these two would be best for you, here are some tips about the differences to help you with your decision.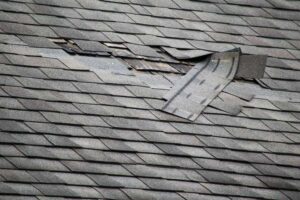 Shingle Roofing
Shingles are the most common roofing material in North America. They're made from a variety of materials including slate, plastics, or composites, but the most popular shingles are made of asphalt. Asphalt shingles are waterproof, relatively low cost, and installation is fairly straightforward. Shingles come in a number of different styles, shapes, and colors, so matching the shingles to the rest of your home's décor is easy.
Roofing Tiles
Roofing tiles can made of terra cotta, slate, or concrete, and come in a large selection of sizes, styles, and colors. Tiles are very heavy, a property that makes them extremely durable, but their weight can sometimes be a problem. If your home is fairly new, your roof is probably strong enough to support the weight of a tile roof, but if your home is older, that might not be the case. In that situation, your roof would have to be reinforced before covering it with tiles.
Main Differences
Price-Some high end shingles can cost the same as low quality tiles, but generally speaking, shingles are much less expensive than tiles.
Durability-Most shingles are designed to last up to 20 or 25 years. Tiles on the other hand, can last up to 100 years before a total replacement would be necessary.
Maintenance-While no roof is maintenance free, a tile roof will generally require less maintenance over its lifetime, compared to a similar sized shingled roof. No matter what type of roof you select, it's important to have it inspected regularly to make it last as long as possible.
Regional Climate Adaptability-Shingles have a high degree of reflectivity, so that they absorb much less heat from the sun than do tiles. This can be especially beneficial in dry, sunny climates, and the costs of cooling your home can be lower with a shingled roof. Tile roofs, because of their weight and durability are better suited to cooler climates.
Weight-While there are lightweight tile options available, tiles are generally much heavier than shingles, and that extra weight can be hard on the structure of your roof. Because of their weight the installation costs are often much higher in comparison.
Design-Shingles come is a number of styles and colors and can enhance the décor of just about any architectural style. Tile roofs, on the other hand, are more popular with Mediterranean or Spanish style homes, and as such, they're very popular in the south and southwest.
Final Words
When the time comes to replace your roof, you have a seemingly endless array of materials to choose from. Before you make a decision, consider the architectural style of your home, your budget, the climate in your area, and the overall look you're going for. Also, keep in mind that the lifespan of shingles versus tile is vastly different. A professional roofing company can provide you with all of the available options so that you can make the right choice.
For over 30 years, Paul Bange Roofing, Inc. has served residents and business owners alike with quality roofing, affordable prices, and outstanding customer service. The level of high quality workmanship we bring to each job site is unparalleled, and all our work comes with a 100% customer satisfaction guarantee. In addition, your roofing job will be backed by a lifetime warranty via membership in our Overhead Care Club. Whether you need a roof for your small warehouse or large estate home, you can trust us to handle the job with careful precision. We show up on time, fulfill any promises made, and we work hard to make sure that everything is done right the first time.  If you are in need of a roofer, if you'd like to request a free estimate, or if you just want some information about our company, visit our website or give us a call at 954-981-ROOF(7663), 561-981-ROOF(7663), or 305-981-ROOF(7663).