Skip to Content
How Do You Inspect a Roof for Damage?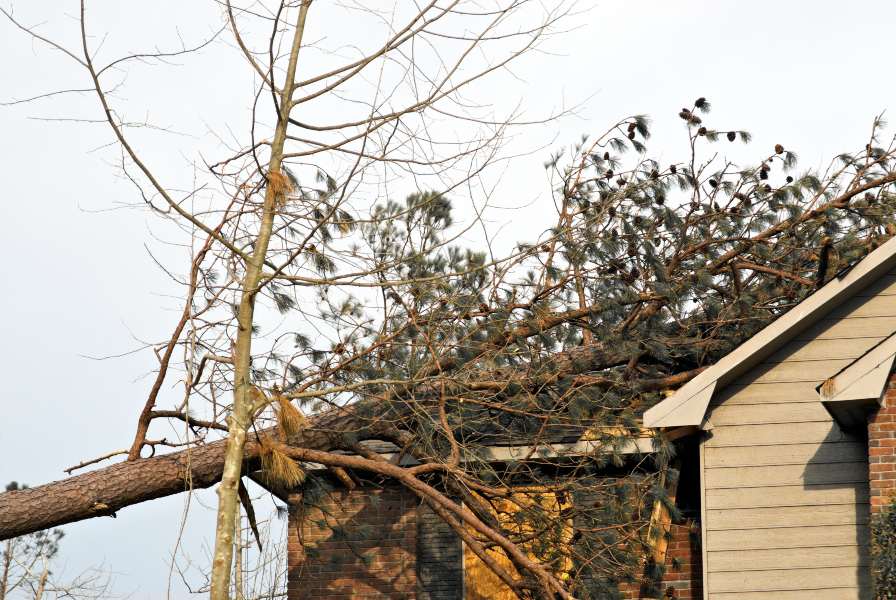 Everything you own or hold dear is under your roof, so you want to make sure that it's in good shape at all times. Part of maintaining your roof is being mindful to watch for indications that your roof has some problems. Watching for the tell-tale signs that you may need roof repair or replacement will help keep you and your family safe and can protect you from costly repairs to your belongings as well as to the structure of your home.
Whether you're conducting a routine examination or assessing damage after a storm, understanding how to inspect your roof thoroughly is crucial. By taking a proactive approach and following a systematic process, you can ensure the structural integrity of your roof, help to maintain its longevity, and provide a safe and secure environment for you, your home, and your family.
When it comes to roof repairs, it's better to do them sooner than later. Inspecting a roof for damage typically involves a thorough visual assessment of its condition to spot any signs of damage or deterioration promptly.  If you think you're ready to start, here are some of the steps you can take:
Safety First
As with any home repair, ensure your personal safety by using proper protective gear such as a sturdy ladder, non-slip shoes, and a safety harness if necessary. Avoid inspecting your roof in inclement weather, if the roof's surface is slippery, or if high winds are in the local forecast.
Start With an Exterior Inspection
Grab your binoculars, and walk around the perimeter of your home, examining the roof from different angles. Look for any obvious signs of damage, such as missing or damaged shingles, cracked tiles, or areas where the roof material appears worn or deteriorated.
Gutters and Downspouts
Take a look at your gutters and downspouts for accumulation of granules from your shingles. Excess granule loss can indicate roof shingle deterioration. Clear any dirt or debris from your gutter system to ensure proper water drainage from the roof.
Flashings
Check the flashings around chimneys, vents, skylights, and any other roof penetrations. Damaged flashings can lead to leaks, so it's best to address them as soon as they appear.
Buckled or Curled Shingles
Hot air in your attic can cause asphalt shingles to warp, buckle, or curl. This can compromise the integrity of your roof, letting water in and causing poor ventilation, so these damaged shingles should be replaced. If very large areas of your roof have this condition, you may need to completely replace it.
Algae, Moss, or Piles of Leaves
If you see any of these, you need to take care of them asap. Moss, leaves, and algae are dangerous because they soak up rainwater that can cause the wooden structure under your shingles to mold and decay.
Roof Valleys
Inspect the roof valleys as they're vulnerable to water damage. If there are any accumulations of dirt, debris, or leaves, they need to be removed as soon as possible.
Ventilation – Make sure that the roof vents and other ventilation system are clear of debris and are functioning properly to prevent moisture issues.
Check the Attic
Climb into the attic, then turn off any lights to see if you can detect any sunlight getting in. Also look for any water stains, wet insulation, mold, or mildew. These can indicate roof damage that can't be seen from the outside.
Document Your Findings
Take notes or photographs of any damage or areas of concern that you've identified. If you've found any significant damage or if you're unsure about the extent of the problems you've uncovered, it's best to contact a professional roofer.
Final Words
If you believe you may need a roof repair or a professional roof inspection, reach out to the experts here at Paul Bange Roofing, Inc. For over 30 years, we have served residents and business owners alike with quality roofing, affordable prices, and outstanding customer service. The level of high quality workmanship we bring to each job site is unparalleled, and all our work comes with a 100% customer satisfaction guarantee. In addition, your roofing job will be backed by a lifetime warranty via membership in our Overhead Care Club.
Whether you need a roof for your small warehouse or large estate home, you can trust us to handle the job with careful precision. We show up on time, fulfill any promises made, and we work hard to make sure that everything is done right the first time.  If you are in need of a roofer, if you'd like to request a free estimate, or if you just want some information about our company, visit our website or give us a call at 954-981-ROOF(7663), 561-981-ROOF(7663), or 305-981-ROOF(7663).