Skip to Content
What are Some Tips for Maintaining a Tile Roof?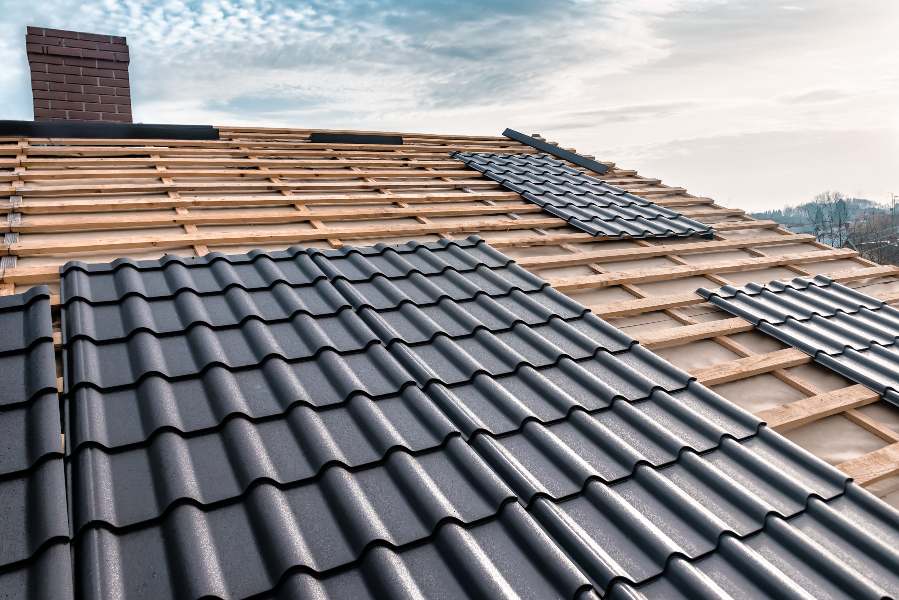 A tile roof, whether constructed with clay tiles or concrete tiles, offers both beauty and resilience. However, proper care and maintenance are required to preserve its appearance and functionality. Here's how you can help to ensure the longevity of your tile roof:
Annual Cleaning
Dirt and debris can lead to hidden damage and cracked tiles, affecting the appearance of both concrete and clay tiles. Regular cleaning involves:
Debris Removal – Small debris like leaves may accumulate, trapping moisture and leading to algae growth. You can mitigate this by trimming overhanging trees and rinsing the roof with a garden hose.
Pressure Washing – For concrete roof tiles, pressure washing with a low to medium pressure setting removes stubborn stains without damage. Special tile roof cleaning products can also be applied.
Tile Replacement and Repairs
Tiles are not indestructible and may require minor repairs or replacement from time to time.
Tile Roof Repair – Cracked tiles should be replaced promptly. Roof repair tile methods include using caulk for small cracks or replacing any tiles that have significant damage.
Eave Repairs – Damage to the eaves may cause wood rot and other issues. Regular inspections and prompt repairs are important to maintain the integrity of the roof.
Underlayment Care
The underlayment beneath your tiles is the actual barrier preventing water from infiltrating your home. The underlayment typically lasts 15 to 18 years but must be assessed periodically. An inspection can minimize the risk of interior damage.
Roof Renewal Options
Sealant Application – Tile sealant prevents moisture infiltration and evens out minor color changes. It aids in tile roof cleaning and overall renewal.
Color Upgrades – Discolored tiles can be renewed with color coatings.
Maintenance Tips
Regular Inspections – Monitor for damaged tiles, leaks, and worn underlayment.
Avoid Walking on the Roof – Tile roofs can crack under pressure, so consult professionals if need be.
Gutters and Downspouts – Regular cleaning ensures proper drainage.
Pest Control – Remove bird nests or other remnants of pests.
Professional Services – For tile roof repair or significant maintenance, hire professional roofing experts.
Conclusion
Whether it's a traditional clay tile roof or a modern concrete roof, regular inspections, gentle cleaning, and prompt repairs can extend the life of your roof. Professionals experienced in tile roofing can provide optimal care, ensuring that your roof will remain beautiful and secure for many years.
If you have any questions or concerns about your tile roof, reach out to the experts here at Paul Bange Roofing, Inc. For over 30 years, we have served residents and business owners alike with quality roofing, affordable prices, and outstanding customer service. The level of high-quality workmanship we bring to each job site is unparalleled, and all our work comes with a 100% customer satisfaction guarantee. In addition, your roofing job will be backed by a lifetime warranty via membership in our Overhead Care Club.
Whether you need a roof for your small warehouse or large estate home, you can trust us to handle the job with careful precision. We show up on time, fulfill any promises made, and we work hard to make sure that everything is done right the first time.  If you are in need of a roofer, if you'd like to request a free estimate, or if you just want some information about our company, visit our website or give us a call at 954-981-ROOF(7663), 561-981-ROOF(7663), or 305-981-ROOF(7663).